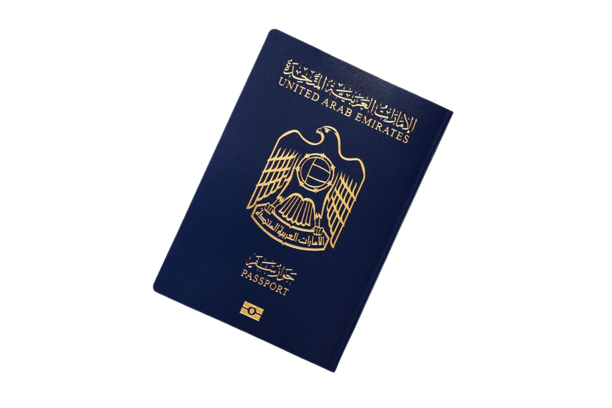 Expert Assistance in Obtaining the UAE Permanent Residency
Because of the country's stable economy and government, UAE residents enjoy several benefits, including lower taxes, a better quality of life, and more options for expanding their businesses. Applying for a UAE Resident Permit should be high on your list of priorities if you intend to take advantage of the many benefits of residing in the United Arab Emirates.
A United Arab Emirates resident visa is a temporary authorization that authorizes a person to reside in the UAE. The process of obtaining a freelance visa dubai for the United Arab Emirates (UAE) can take a substantial amount of time and effort, particularly for a person dealing with this for the first time who must make a large number of trips to clarify various areas of the procedure.
At ExpressPRO, we give comprehensive assistance in getting resident visa in dubai, Freelance Permits, and Emirates IDs for foreign investors, their families, and dependents to assist them in establishing themselves in the UAE.
Why Do You Need a UAE Residence Visa?
A UAE resident visa is a legal permit for foreigners to stay in the UAE for a long period. Unlike tourist visas, which are valid for a maximum of six months, resident visas can be renewed multiple times for a total of ten years.
It is a fact that many expats in the United Arab Emirates (UAE) are constantly renewing their visas to remain in the country with their families.
Since the United Arab Emirates (UAE) does not allow permanent residency, obtaining a resident visa is essential. Visa renewals are the only requirement for foreign nationals to remain in the country.
Various Types of UAE Residence Visas
The UAE Residence Visa is available in several different categories, including:
What is the Process for Becoming a UAE Resident?
It is possible to become a resident of the UAE in several ways. These include:
How to Obtain a UAE Residence Visa?
Obtaining a residency visa in the UAE is a very simple process. Following are the steps you will need to take if you plan to obtain a visa through the establishment of a mainland company:
You can obtain a UAE visa from your home country, which is one of the benefits of this process. Medical exams and passport stamping are the only parts of the process you'll need to complete in the UAE.
It is pertinent to note that these two processes usually take about five business days to complete. You will not be able to leave the country until the process has been completed, so you must plan accordingly.
What are the Requirements for Obtaining a UAE Residence Visa?
Your sponsor is responsible for obtaining an Entry Permit for you. Understand the visa requirements and prepare the following documents.
Medical examinations are required for all foreign nationals applying for a Residence Visa in the UAE.
The General Directorate of Residency and Foreigners Affairs (GDRFA) of the relevant Emirate in which you will live is where you will apply for your Residence Visa once you arrive in the country.
Depending on the validity of your visa, they will also have to pay a UAE Residence Visa fee. Upon approval, the GDRFA will attach a Residence Visa to your passport and issue you an Emirates ID, valid for the same period as your visa.
We Can Help You Get a UAE Residency Visa Today
Getting a UAE resident visa is an excellent thing to do if you intend to live or do business here for a long time. However, obtaining a UAE residency visa requires a great deal of documentation. Further, you must know all the legal procedures involved in obtaining a visa to ensure the process runs as smoothly as possible. The best thing you can do is to contact ExpressPRO's Visa consultants to find out more about Visa options.
Do you want to obtain a residency visa and move to the UAE? We can help make your dreams come true! Get in touch with us today!
For more information and to speak to our business setup experts, please fill out the form below. We will get in touch with you shortly.