Free Zone
Company Setup in the UAE
Why Set up a Free Zone Company?
The UAE has become a hub for entrepreneurs and businesses of all sizes, thanks to its successful freezone license in dubai. These are designated areas within the UAE that are governed by Free Zone Authorities, allowing entrepreneurs to grow their businesses without any hindrances from authorities. Running a business in a free zone provides a predictable cost structure, making it easier for entrepreneurs to budget and plan their operations.
With over 50 free zones available in the UAE, it can be overwhelming to choose the right one for your business. Fortunately, our team at ExpressPRO is here to help. We specialize in guiding entrepreneurs through the process of obtaining a free zone license in Dubai and determining the best jurisdiction for their business needs.
Each free zone in the UAE offers unique business setup packages, infrastructure, working spaces, and corporate benefits, making it important to choose the right jurisdiction for your industry and trade activity. Our team will help you understand the differences between the various free zones and determine which one aligns with your business goals and objectives.
At ExpressPRO, we are committed to helping entrepreneurs and businesses succeed in the UAE's thriving economy. Contact us today to learn more about how we can help you set up your business in a UAE free zone.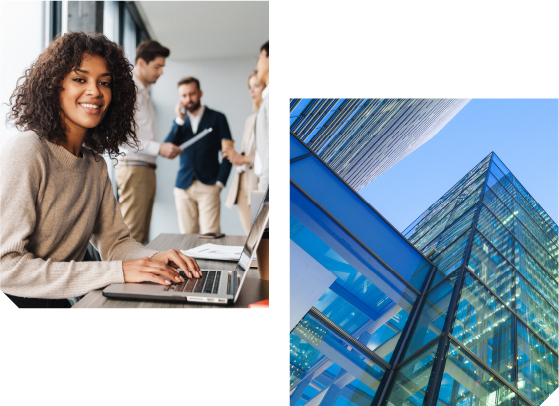 Advantages of a Free Zone Company
Here are the advantages you can enjoy when setting up your business in the UAE Free Zones:
Popular Business Activities in Free Zones
Unlock the Benefits of UAE Residence Visa with ExpressPRO
For Your Free Zone Company
If you're a business owner in the UAE, obtaining a freezone company setup residence visa can provide you with long-term stay and security in the country. The number of visas you can apply for may vary depending on the free zone and business setup package you choose. At ExpressPRO, we will guide you about freezone license in dubai through your options and help you select the most suitable package for your unique needs.
While a UAE visa is not mandatory for setting up a free zone company, obtaining a UAE residence visa can offer a host of benefits, including:
Embrace the assurance and peace of mind that come with holding a UAE residence visa, enabling you to thrive both personally and professionally. Contact ExpressPRO today and embark on your journey towards long-term success and prosperity in the UAE.
Start your Free Zone company with ExpressPRO
If you want to set up a free zone company in the UAE, please fill out the form below so our team can get in touch with you.