IFZA FREE ZONE COMPANY
FORMATION IN DUBAI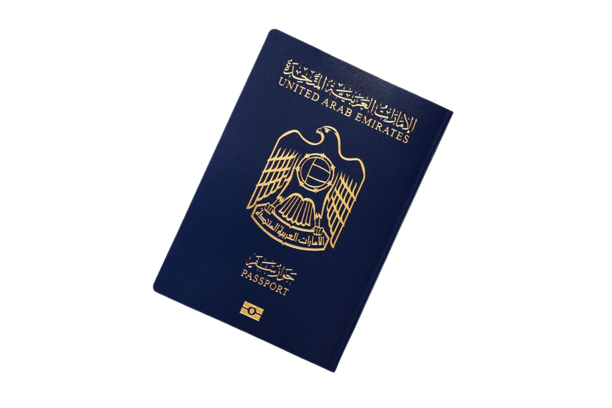 Establish Your Free Zone Company with IFZA Dubai and Benefit from the Most Affordable Prices
UAE's International Free Zone Authority (IFZA) is rapidly becoming a major hub for international business and trade. IFZA provides entrepreneurs with a comprehensive package for establishing a company co-branded with the Dubai Silicon Oasis Authority. IFZA-Dubai is the preferred option for setting up a free zone business among investors due to its affordable Company formation packages, worldwide service standards, and world-class amenities.
International Free Zone Authority (IFZA) is often considered the most cost-effective free zone to incorporate a business in Dubai. At Dubai Silicon Oasis, IFZA UAE Free Zone offers state-of-the-art commercial spaces ideal for hosting conferences and holding meetings. Large meeting rooms, digital equipment, a steep discount on an IFZA company license, and reliable internet access are only some of the services it provides for newly formed companies.
Shareholders can incorporate a business through IFZA without physically visiting the organization's headquarters to fill out documents or sign the memorandum and articles of association. Regardless of where the shareholders are located, the entire business creation procedure can be handled digitally (inside or outside the UAE). At IFZA, it typically takes 3 business days to create a company in a free trade zone.
The free zone has rigorous procedures to guarantee that it handles the whole process, from company formation to visa issues, without any hitches. In this tax haven, opening a bank account for your company is optional, and you are not required to deposit any initial money. Free zone companies in the IFZA can open bank accounts at virtually any bank in the United Arab Emirate
Why Should You Choose to Set Up Your Business in IFZA?
International Free Zone Authority (IFZA) has rapidly grown to become one of the United Arab Emirates' most important economic centers. Since its inception, IFZA has expanded into a robust platform supported by an international network of over 800 partners. The free zone has set up a network where small and medium-sized enterprises may connect and grow into a global industry.
This free zone is designed to facilitate the expansion and success of both global and regional corporations in a setting where new ideas and technologies are actively encouraged. Multiple types of facilities, including industrial complexes, housing projects, and office buildings, are available in the area.
The Benefits of Company Formation in the IFZA Free Zone
The benefits of establishing a business in an IFZA are numerous. Here are a few of these:
Why Establishing a Company in IFZA is a Beneficial Move for Your Business
When it comes to company formation in IFZA, one of the most significant advantages is that it provides prospective business owners with various packages to assist them in getting started on the right path and advancing their careers in the field of entrepreneurship. The International Free Zone Authority (IFZA) is the only free zone in the United Arab Emirates (UAE) that grants so-called "lifetime visas" to investors who establish businesses there.
In addition, the jurisdiction has a strategic location close to a variety of important marketplaces. The benefits of establishing a firm in IFZA far surpass its drawbacks, which are significantly outweighed by the advantages of installing a business in this location. The rules and regulations normally applied to established companies on the mainland do not apply in the jurisdiction.
IFZA's diverse business structures include branch companies, holding companies, and Limited Liability Companies (LLCs) with many shareholders. One of the most significant advantages of forming a limited liability company in the International Free Zone Authority (IFZA) is that you are only liable for losses up to the amount you have personally invested in your business and not any further.
Types of IFZA Free Zone Licenses
The International Free Zone Authority in Dubai (IFZA) provides more than a thousand business opportunities to corporations formed within the free zone. Companies of all sizes can benefit from these license activities, from fledgling startups to giant corporations.
The following categories of licenses are available in the free zone:
The license is ideal for business consultants delivering competent and professional services across all sectors.
Activities related to the delivery of services are included in this license.
The license is required to import, export, distribute, and store licensed items.
With it, you can trade in a broader range of activities and commodities the UAE permits.
It includes holding assets or shares of other companies. It is recommended for holding standalone assets and stakes in other companies.
Depending on the kind of business license, the entrepreneur may engage in as many as seven different types of commercial activity. IFZA is also unique among UAE free zones in that it allows for consolidating business, industrial, and retail operations under a single license.
The documents required to obtain a business license in IFZA
Here is a list of the documents you will need to form an IFZA Free Zone Company in Dubai:
IFZA Business Setup Has Unique Characteristics
Among the United Arab Emirates (UAE) free zones, IFZA stands out for its exceptional advantages and investment opportunities. Among these are:
ExpressPRO is here to Help You Launch Your Business
It's clear to see that IFZA opens doors of possibility for business owners everywhere. Establishing a company in the United Arab Emirates (UAE) can be financially demanding. But our expert business consultants at ExpressPRO can make setting up business in IFZA a breeze. To help you launch your business, we will walk you through every step.

From completing the required paperwork to comprehending the costs associated with operating in an IFZA-free zone, our professional business consultants will be there every step to ensure your firm is set up for success.
For more information and to speak to our business setup experts, please fill out the form below. We will get in touch with you shortly.