RAK OFFSHORE
COMPANY FORMATION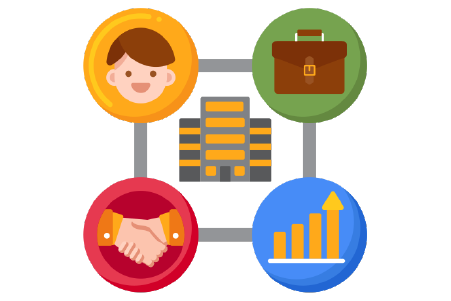 THE MOST POPULAR AND ECONOMICAL JURISDICTION IN THE UAE
The RAK International Corporate Centre is a corporate government register located in the Emirate of Ras Al Khaimah, United Arab Emirates. It is also known as "RAKICC" and "RAK ICC." The Emirate of Ras al Khaimah permits foreign ownership of offshore companies. Because of this, it is not necessary to have a UAE national as a shareholder or sponsor. Ras al Khaimah has no business or personal income taxes for offshore companies. There is no restriction on the repatriation of the profits and capital of the offshore company.
One of the earliest offshore jurisdictions in the UAE, RAK offshore is home to 14,000 businesses across 50 different industries. Any foreign business owner or investor who wants to take advantage of the thriving economy and welcoming business climate in the Ras Al Khaimah Free Trade Zone should consider forming an offshore company in the RAK free zone.
Take advantage of the favourable regulatory environment, tax benefits, anonymity laws, and other advantages of setting up a business in the RAK offshore financial centre. ExpressPRO is here to lend a hand, offering tailored services designed just for your situation. We have established ourselves as a frontrunner in this specialized market because of our stellar track record.
ExpressPRO assists its clients in every step of setting up a business in UAE Freezone. You'll need to have the RAK Offshore Authority's stamp of approval before you can start doing business.
We will aid in the preparation of the documentation, offer our complete assistance in submitting the documents to the Registrar of the RAK ICC Authority, and carry out any necessary follow-up. To sum up, this will help you speed up the entire process of establishing your business. For RAK Offshore Company Registration, we can also arrange to meet with a bank representative and help you open a bank account.
Benefits of forming an Offshore Business in RAK
Ras Al Khaimah is an essential economic and cultural centre among the seven emirates that make up the United Arab Emirates. The distance between the two major cities, Abu Dhabi (the capital) and Dubai (the commercial hub), is only two hours by car. With much lower operational costs than the average in the UAE, RAK ICC provides a business-friendly environment where companies can maximize their return on investment.
An offshore company can be set up in RAK quickly, making it an attractive jurisdiction for speculative ventures. Foreign investors can also take advantage of the financial opportunities and tax benefits the RAK Investment Authority (RAKIA) set up.
Forming a company in RAK offshore has the following benefits:
1. You are not bound to Several Rules.
Setting up an offshore business in RAK is the best option if you want to avoid being subject to the same laws and regulations as in any other jurisdiction or territory in the United Arab Emirates. As a distinct offshore jurisdiction catering to international investors, RAK Offshore operates under its statutes and is governed by the RAK Investment Authority (RAKIA).
A company's owner can maintain complete privacy and anonymity when conducting business in RAK offshore. One of the primary benefits of working with a RAK-based offshore firm is the privacy it provides to both parties involved in the transaction.
The RAK offshore territory remains a tax haven despite plans by the United Arab Emirates to introduce new levies across the country. In tax-free zones, companies can operate freely and reap the rewards of their efforts without worrying about paying taxes.
With an offshore company registered in RAK, investors may be assured that their assets are safe and their business can proceed with confidence. RAK's offshore asset protection allows foreign trustees to create a legal buffer between your offshore firm and its assets by forming an offshore corporation.
5. Protection Against Law Suits
A RAK offshore company establishment provides you with legal protection in case of lawsuits or penalties. Before setting up a company in RAK, the RAK Investment Authority (RAKIA) ensures that it is incorporated legally and transparently.
Few other benefits of RAK Offshore company:
Required Documents for Company Formation in RAK Offshore
To establish a RAK offshore business, you must obtain approval from the relevant authority for a series of essential paperwork. Following is the list of required documents.
ExpressPRO has established long-lasting connections with relevant governmental bodies, allowing our on-the-ground professionals direct access to government departments, regulatory bodies, and free zone authorities.
Our assistance and supervision will make setting up a company in RAK ICC easier. At every level of the process, from initial company formation to license renewal, we work diligently to expedite applications and produce exceptional results.
For more information and to speak to our business setup experts, please fill out the form below. We will get in touch with you shortly.