Efficient and affordable
company setup
Why ExpressPRO?
ExpressPRO makes it easier, faster and affordable for you to start a business and realise your goal of being an entrepreneur.
Our team works with aspiring entrepreneurs, startups, SMEs and international corporations, enabling them to set up and do business in the UAE smoothly and effectively.
Through our end-to-end business setup and support services, we help you build a strong foundation for your business, positioning it for growth and success in the UAE market and across the MENA region.
Let our team of specialists guide you to make the right decisions and add value to your operations.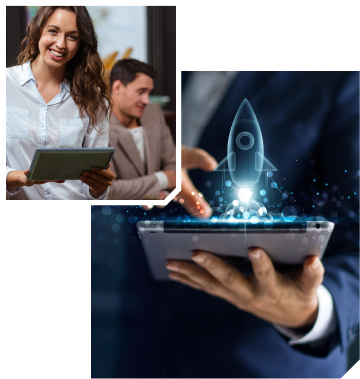 Our mission
We aim to ease the way for entrepreneurs to achieve their business goals in the most cost-efficient way possible. At the heart of our services is a "client-first" attitude that supports our mission to help grow the UAE's community of successful entrepreneurs and startups. We believe that your success is our success.
Our vision
We aspire to build and nurture a community of empowered entrepreneurs, while working hand-in-hand with the country's leaders to create a strong and thriving business environment.
Our Services
We specialise in free zone, mainland and offshore company setup in the UAE. Additionally, we offer a wide range of business support packages to help you efficiently manage your company's needs.