Get Your Golden Visa and
Enjoy 10 Years Residency
The UAE Golden Visa is a special long-term residence visa that allows you to live, work, and study in the UAE for up to 10 years, without the need for a sponsor.
Golden Visa for Dubai
Key Benefits of Living, Working, and Investing in the City of the Future
The Golden Residence Visa opens up a world of opportunities to those who wish to reside in the Emirates. With this highly regarded visa, you can take advantage of a multitude of benefits that will make your journey pleasant and more rewarding. Live and work in Dubai, one of the top global business hubs with unequalled living and safety standards, pristine beaches and year-round sunshine. Here are some of the benefits offered by Dubai Golden Visa:
Visa Validity
Long-term, renewable UAE residence valid for 10 years
Flexibility
No limit on the duration of stay outside the country
Independence
Self-sponsored visa, no sponsor or employer is required
Family Sponsorship
Sponsor your family members including your spouse and children of any age
Sponsor Domestic Helpers
Sponsor unlimited number of domestic helpers
100% Ownership
Own 100% of any business started and owned in the UAE
Your Path to Long-Term Residency in the UAE
If you are looking to live and work in Dubai, the Golden Visa is a great option. The Golden Visa allow foreign nationals to live, work, and study in the UAE without needing a local sponsor and with full ownership of their businesses on the UAE mainland.
Regular expat workers in the UAE must renew their visas every two to three years. Golden visas are different, as they allow foreign nationals to live and work in the UAE for up to 10 years without having to renew their visas. Golden visas are also different from Emirati citizenship, which can only be granted to people nominated by the government or royal court officials.
6 Steps
to get your UAE Golden Visa
The standard application processing time may take 2 to 4 weeks, subject to additional requirements.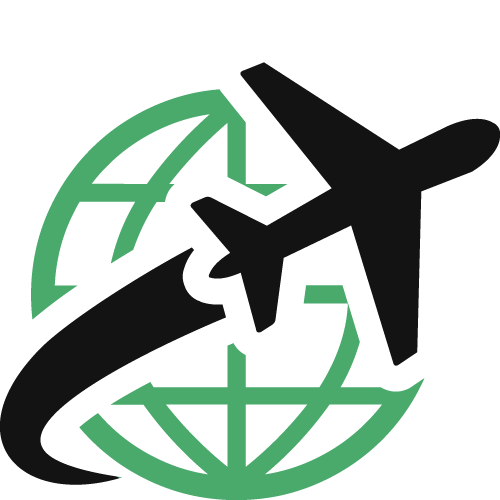 STEP 1
Make Travel Arrangements
STEP 2
Medical Test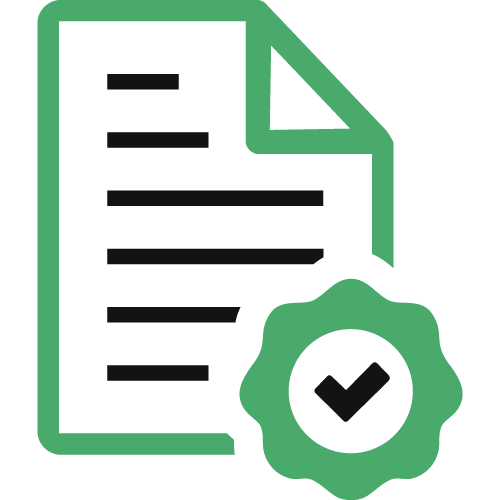 STEP 3
Submission of the Application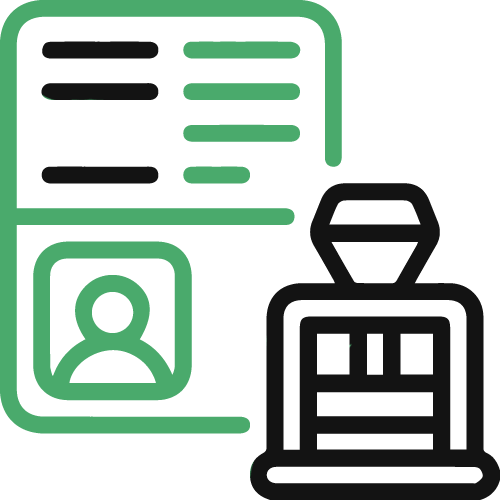 STEP 4
Golden Visa Approval and Visa Stamping
STEP 5
Biometrics for Emirates ID Application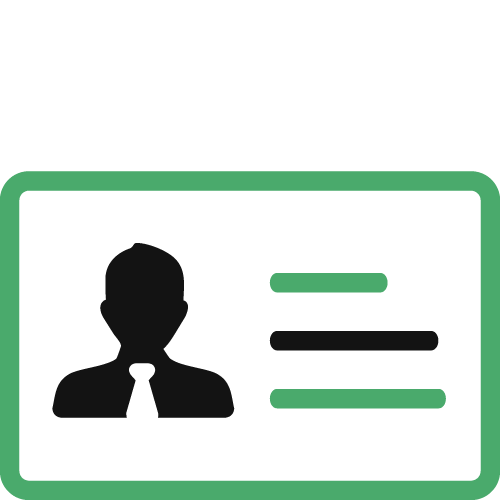 STEP 6
Emirates ID Card Issued
ExpressPRO: Your trusted partner for
Golden Visa processing in the UAE
ExpressPRO is a leading business setup and consultancy firm in the UAE, with a proven track record of success in helping entrepreneurs, investors, students, and researchers obtain Golden Visas. We have a team of experienced immigration consultants who can guide you through the entire process, from completing the application form to submitting the required documentation.
We understand that the Golden Visa application process can be complex and time-consuming, so we are committed to making it as smooth and hassle-free as possible for our clients. We will work closely with you to ensure that your application is complete and accurate, and we will provide you with regular updates on the status of your application.
If you are interested in applying for the Golden Visa, we encourage you to contact ExpressPRO today. We will be happy to answer your questions and help you get started on the path to long-term residency in the UAE.
Express Golden Visa
Services
We will check to see if you qualify for the Golden Visa program and help you with the entire application process, including all the requirements.
We will help you gather, prepare, and submit the necessary documents, such as the following:
Copies of your passport, visa and EID card copy

UAE labor contract

Salary certificate/income confirmation letter

Education certificate fully attested and legalized by the UAE Ministry of Foreign Affairs

6 months of personal bank statements

Title deed, if you own property in the UAE

Reference letter from your employer or a person of influence regarding your contribution to your industry or the UAE economy

Copy of your CV or LinkedIn profile

Published articles and write-ups about you, your business or your contribution to the UAE economy
WHO CAN APPLY
FOR THE UAE GOLDEN VISA
LET'S TALK
FIND OUT WHETHER YOU ARE ELIGIBLE FOR A UAE GOLDEN VISA
Let us help you create a strong profile to apply for your UAE Golden Visa and smoothly manoeuvre through the complex paperwork and strict eligibility criterion.