Why ExpressPRO?
Are you looking for a fast and simple way to start a business in the UAE on a budget?
ExpressPRO offers quick and affordable company setup solutions in the UAE's free zone, mainland and offshore jurisdictions.
Whether you are an entrepreneur taking the leap for the first time, or a small business owner looking to expand in the UAE, our team of business setup in Dubai experts can guide you into choosing the right jurisdiction, trade licence and company structure.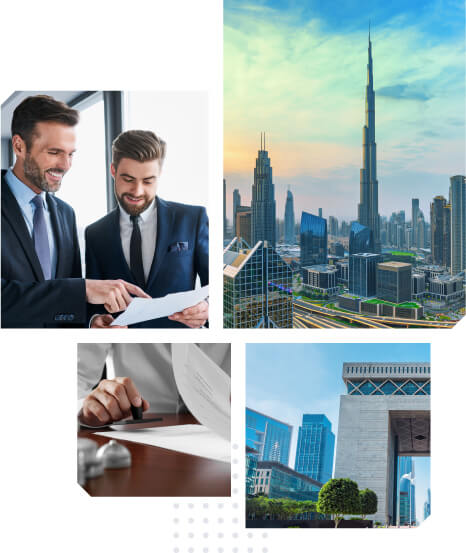 End-To-End Solution
At ExpressPRO, we provide you with a complete business setup in Dubai solution that covers every step of your journey – from setting up your company and getting your trade licence, to opening a bank account and managing your business requirements.
We will be with you not just through the early stages of your company setup, but as you grow your business over the years.
Our Services
We specialise in free zone, mainland and offshore company setup in the UAE. Additionally, we offer a wide range of business support packages to help you efficiently manage your company's needs.
Our Blog
Find out everything you need to know about doing business in the UAE. Our blog section offers you entrepreneurship best practices, industry insights and the latest information about the UAE's business sector.
Be the first
to hear about our
special offers