Free Zone
business Setup in Dubai, UAE
Unlock Growth Opportunities
with Dubai Free Zone Company Formation
The UAE has become a hub for entrepreneurs and businesses of all sizes, thanks to its successful free zone company formation. These are designated areas within the UAE that are governed by Free Zone Authorities, allowing entrepreneurs to grow their businesses without any hindrances from authorities. Running a business in a free zone provides a predictable cost structure, making it easier for entrepreneurs to budget and plan their operations.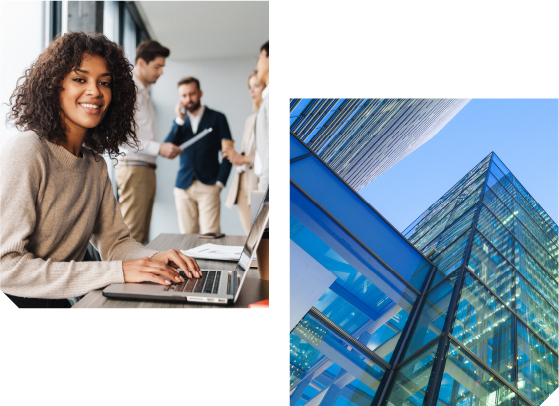 With over 50 free zones available in the UAE, it can be overwhelming to choose the right one for your Company setup in Dubai Free Zone. Fortunately, our team at ExpressPRO is here to help. We specialize in guiding entrepreneurs through the process of obtaining a free zone license in Dubai and determining the best jurisdiction for their business needs.
Each free zone in the UAE offers unique business  packages, infrastructure, working spaces, and corporate benefits, making it important to choose the right jurisdiction for your industry and trade activity. Our team specializes in Dubai free zone company formation and will help you understand the differences between the various free zones. We'll work closely with you to determine which one aligns with your business goals and objectives.
At ExpressPRO, we are committed to helping entrepreneurs and businesses succeed in the UAE's thriving economy through our expertise in free zone business setup. Contact us today to learn more about how we can assist you in setting up your business in a UAE free zone. Our team is dedicated to guiding you through the process and ensuring a smooth and efficient setup for your venture.
Business Setup in Dubai Free Zone
Here are the advantages you can enjoy with Dubai free zone company formation:
Looking for Company Setup?
Take the Hassle Out of Free Zone Company Setup in 5 Easy Steps
Looking to set up your business in the most effective way possible? Let ExpressPRO guide you through our 5 simple steps for starting your company with ease.
A Guide to Company Setup in
At ExpressPRO, we're your reliable partner for hassle-free, straightforward, and budget-friendly company registration in the UAE. We understand that the process can be overwhelming, which is why our team of expert company setup advisors will guide you every step of the way. By providing us with essential information about your business activity, we'll take care of the rest. Here are the steps involved in setting up a business in Dubai and the UAE:
1. Select the Right Jurisdiction
Selecting the appropriate jurisdiction for registering your company in the UAE is the most crucial aspect of the business process. With three primary jurisdictions to choose from - Mainland, Free zone, and Offshore - it's essential to make the right decision based on the unique needs of your business. At ExpressPRO, our team can help you navigate this critical step and guide you in selecting the appropriate authority for your Company setup in Dubai and the UAE.
2. Prepare Your Documents
Documenting the company setup process is a critical component and can be daunting, especially for foreign nationals looking to establish a company in Dubai or the UAE. At ExpressPRO, our experienced company formation consultants are here to make the process of incorporating your business as seamless as possible. We'll take care of all the complicated paperwork, leaving you free to focus on other aspects of your company setup.
3. Choose a Business License
After selecting the appropriate jurisdiction, the next crucial step in company setup in Dubai is choosing the right trade license and applying for it. However, this process can be complicated and mistakes are common, especially if you're not familiar with the do's and don'ts that can impact your licensing process. At ExpressPRO, our experienced company setup consultants can guide you through this critical step and ensure a seamless process for starting your company.
4. Process Your Visa
As part of the process of employing workers in the UAE, businesses are required to apply for employment permits. Employers must submit their workers' residence visa status within 30 days of their entry into the UAE. At ExpressPRO, we can guide you through this process and ensure that you meet all the necessary requirements for employing workers in the UAE.
5. Corporate Bank Account Opening
For overseas expats looking to open a corporate bank account in the UAE, the initial process can be a bit daunting. Before reaching out to the bank where you want to open a business account, it's important to carefully fill out all the necessary forms. You need to ensure that you have everything in place before connecting with any UAE bank.
Free Zone License in the UAE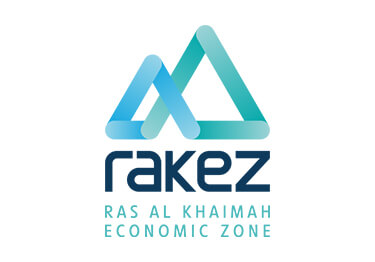 RAKEZ
Ras Al Khaimah Economic Zone (RAKEZ) is a business powerhouse and leading industrial hub. It is a business licensing authority that offers customizable solutions for UAE company formation to free zone and non-free zone businesses.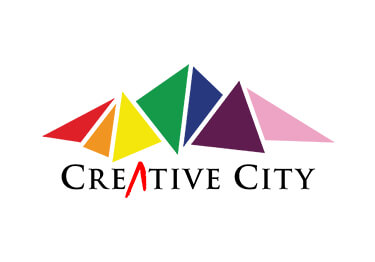 Creative City
Creative City Free Zone Authority in Fujairah specializes in Media, Events, Consulting, Education, Communication and Marketing, Music and Entertainment, Design and Technology complementing existing media clusters in the region and facilitating further creativity in these fields.
SPC
Sharjah Publishing City Free Zone (SPC Free Zone) is the ultimate destination for entrepreneurs and investors seeking to establish their business in the UAE. With over 1,500 business activities available, SPC cater to a wide range of industries, allowing entrepreneurs to explore diverse opportunities.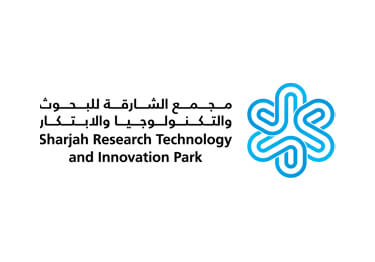 SRTIP
The Sharjah Research, Technology & Innovation (SRTI) Park is an innovation-focused Free-Zone in Sharjah. It is to support start-ups and technology companies in the field of research to test their products & services. The Free Zone aims at supporting entrepreneurs in achieving sustainability.
IFZA
Located in the heart of Dubai city and world-class, the IFZA is an important investment hub within the developing economy of the United Arab Emirates Offering a highly customized approach combined with effective international service standards and cost-effective solutions.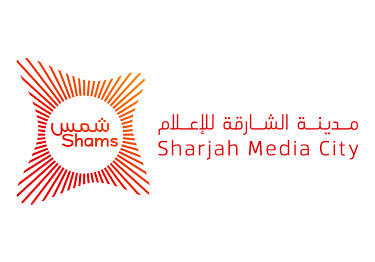 SHAMS
Shams Free zone or Sharjah Media City Free zone is considered as the fastest developing media related Free zone. The free zone appeals to media professionals and innovative ventures who rely greatly on creativity. The free zone offers diverse business activities like media, wholesale and retail and services.
Meydan
Meydan Free Zone is ideally located in the heart of Dubai. It is one of the free zones that offer cost-effective business solution in Dubai. Meydan free zone encourages a lot of investors from all over the world for company setup in Meydan Free Zone.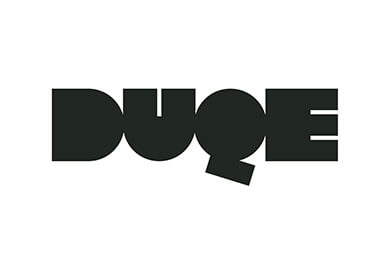 DUQE
DUQE is the free zone for innovators and disruptors that want their business better. Based on the Queen Elizabeth 2 (QE2), DUQE is an ideal launchpad for the budding entrepreneurs and seasoned business owners, for the freelancers and digital nomads.
Unlock the Benefits of UAE
Residence Visa with ExpressPRO For Your Free Zone Company
If you're a business owner in the UAE, obtaining a freezone company setup residence visa can provide you with long-term stay and security in the country. The number of visas you can apply for may vary depending on the free zone and packages you choose. At ExpressPRO, we will guide you about freezone license in dubai through your options and help you select the most suitable package for your unique needs.

While a UAE visa is not mandatory for setting up a free zone company, obtaining a UAE residence visa can offer a host of benefits, including:
Embrace the assurance and peace of mind that come with holding a UAE residence visa, enabling you to thrive both personally and professionally. Contact ExpressPRO today and embark on your journey towards long-term success and prosperity in the UAE.
Setup a Free Zone Company
Please fill out the form below so our team can get in touch with you and guide you through the complete process.
Excellent Experience
Our experience with ExpressPRO has been excellent, from the guidance and formation of our new company in a Dubai-free zone to the timely opening of a bank account. The team efficiently handled our file and was available for all queries. We highly recommend ExpressPRO for its professionalism and support. Thank you, ExpressPRO!
The communication could have been better but over all great experience
I recently used ExpressPRO for my free zone company formation in Dubai, and I have mixed feelings about the experience. On one hand, they provided decent assistance in getting the necessary paperwork and approvals, which made the process somewhat smoother. However, there were some concerns that need addressing. The communication could have been better, and at times, I felt like I wasn't fully informed about the progress. Additionally, the response time to urgent inquiries could have been faster.
Despite these concerns, I appreciate their efforts and dedication to our success. With a few improvements in communication and responsiveness, ExpressPRO could enhance its services and better cater to its clients.
Expert Assistance for Dubai Free Zone Company Setup!
ExpressPRO's assistance in setting up our Dubai free zone company was exceptional. Their expert guidance streamlined paperwork and approvals, making the process effortless. The team's professionalism and commitment to our success were remarkable. Their prompt responses, especially during urgent applications, showed true dedication. Grateful for their support and look forward to continuing our partnership.
Effortless Free Zone Company Formation in Dubai!
ExpressPRO provided excellent support in opening our company in Dubai. The entire process was smooth and well-arranged. Zamir was especially commendable for his outstanding work. While banking support took some time, the overall experience was positive. Highly recommend this company!
Great experience working with ExpressPRO
I had an amazing experience with ExpressPRO. The team was professional and provided valuable advice. The process of setting up the business was incredibly smooth. I highly recommend them for UAE free zone business setup.