UAE Corporate Tax
The New Tax Rules Explained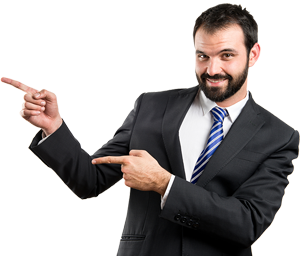 Compliance Steps for UAE's Corporate Tax for Businesses
To comply with the new corporate tax scheme in the UAE, every business must follow these three steps:
It's worth noting that not all businesses are required to pay corporate tax, but registration is still mandatory to verify eligibility for tax exemption.
How We Can Help You Meet The UAE's Corporate Tax Requirements
UAE Corporate Tax: What You Need to Know
Corporate tax refers to a direct tax imposed on the net income or profits generated by corporations and various business entities. It is often referred to as 'Corporate Income Tax' or 'Business Profits Tax' in general parlance.
Freezone Business: Unlock the Secret to Tax-Free Business in the UAE!
Are you a free zone business owner in the UAE? If yes, then we have some great news for you. As per the UAE government's directions, free zone companies will not be subject to the new 9% tax rate. They will still have to file a complete and proper taxation report with 0% corporate tax though.
The UAE has established over 60 economic free zones over the past few decades so that investors and businesses can operate in the country with ease. In order to continue its commitment to maintaining a supportive, pro-business environment in free zones, the UAE government has made an exception with free zone businesses regarding the corporate tax rate.
Ensuring Compliance with Corporate Tax in the UAE with ExpressPRO
To ensure that your UAE business remains compliant with the evolving regulatory and tax policies, it is crucial to stay informed about the latest announcements from the UAE government. ExpressPRO will help you navigate the complexities of corporate tax and will provide expert guidance to ensure that your business is structured efficiently to manage your tax obligations.
Our team of experienced professionals is well-versed in the intricacies of corporate tax regulations. We can assist you with offering corporate tax advice, registering your business with the relevant tax authorities, and filing all necessary submissions with the FTA for your tax returns.
For more information and to speak to our business setup experts, please fill out the form below. We will get in touch with you shortly.