business setup
IN DUBAI MAINLAND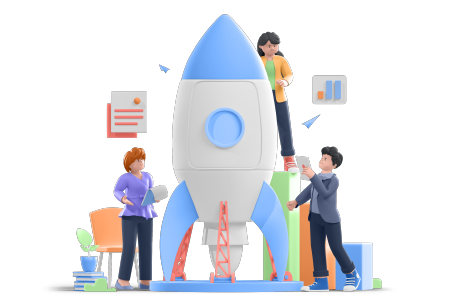 Simple and cost-effective company formation service in Dubai Mainland for new enterprises
Mainland company formation in Dubai may be a very attractive investment choice for investors and commercial entities. The Mainland License has quickly become the preferred option for regional startups and investors because to the UAE government's new business regulations, flexible regulatory procedures, rapid timescales, and straightforward approval processes.
When it comes to commercialized areas under Emirati law, "mainland" enterprises are the ones that can legally do business there. The Dubai Economic Department (DED) issues Dubai Mainland Licenses to all commercial, professional, and one-person businesses operating in the emirate.
Holding a mainland Dubai license provides you with a great deal of leeway in how you develop and run your firm. When it comes to the administration of mainland businesses in the UAE, the government has enacted and periodically revises a number of legislation and policies.
When you register a mainland company in Dubai, you are also granted the flexibility to expand the branches of your business to other regions of Dubai and throughout the UAE. Having a valid license in either the Commercial or Industrial or Professional category is mandatory for conducting business in the United Arab Emirates.
The Many Advantages of Mainland
Company Formation in Dubai
Registration of a company in a mainland jurisdiction has various advantages. Establishing a business presence on the Mainland increases the likelihood that your future professional and commercial endeavors will be successful. Mainland businesses are open to a variety of trade opportunities, allow for complete ownership, and are flexible. These are just some of the reasons that business owners consider establishing a mainland company in the United Arab Emirates.
Flexible Location Options and no Trade Limitations
There are no geographical or commercial limitations for a company based in Dubai's mainland. Companies based on the mainland are also able to provide services to the government as well as engage in direct business with customers located anywhere in the UAE.
Effectively Covers a Wide Area of Work
Companies based on the mainland are capable of doing a broad range of work. Just re-register your company with the DED and you'll be good to go to market with a broader range of products and services anywhere on the mainland.
Reap the Benefits of Government Contracts
In the United Arab Emirates, government contracts are a major source of revenue, which is good news for mainland companies looking to set up business in Dubai. You'll be in a good position to reap the benefits of such government contracts as a mainland firm in Dubai.
No Need to Conduct Annual Audits
Companies that are based on the mainland are exempt from the obligation to undergo yearly audits. Companies that are situated in free zones do not have access to this competitive edge.
Partner with ExpressPRO for Dubai Mainland Business Setup
From registering your company and acquiring a business license to setting up a business bank account and managing your company's needs, ExpressPRO is here to help you every step of the way.
On the mainland of Dubai, we have a wealth of expertise creating businesses of a diverse range of sizes, shapes, and purposes over the course of many years. In addition to this extensive background, we also have competent and specialized knowledge in all aspects of local mainland company formation. All of the professionals on our team—lawyers, CPAs, consultants, etc.—work tirelessly to guarantee that you take the best possible next steps toward your goals. If you have any questions about opening a business in Dubai, please contact us.
Due to our extensive background and knowledge in the field, you can relax and trust us completely while we assist you with establishing your mainland business in Dubai. People and organizations from all over the world come to us for help establishing themselves in the UAE, whether that's by obtaining a work visa, establishing a business, or securing residence permit.
The establishment of a company on UAE mainland involves a number of processes, many of which are interconnected and must be completed in a specific order and within a certain time frame. When you have a firm grasp of the fundamentals, you will have a far better understanding of the bigger picture.
For more information and to speak to our business setup experts, please fill out the form below. We will get in touch with you shortly.