A business plan is a roadmap, providing crucial milestones to track my business's performance. I've learned that rushing through the business planning process is not advisable; it requires careful attention and collaboration with experts, partners, or colleagues to refine my UAE business plan.
One valuable piece of advice I've received is to seek the insights and feedback of a credible mentor who can review and question the content of your business plan. Their objective perspective is invaluable in helping me identify any areas that require clarification or improvement. This collaborative effort contributes to the success of my Dubai business setup.
Creating a solid business plan for my mainland in the UAE involves several key steps. The initial phase involves conducting comprehensive market research to understand the industry landscape, target market, and competitors. This research helps me identify potential opportunities and challenges that I may face.
In this blog post, I am excited to walk you through the step-by-step process I embarked on to develop a successful business plan that set the stage for my entrepreneurial journey in the UAE.
So, join me as I share my experiences and provide you with valuable tips on creating a business plan that will pave the way for your mainland setup in the UAE. Let's get started!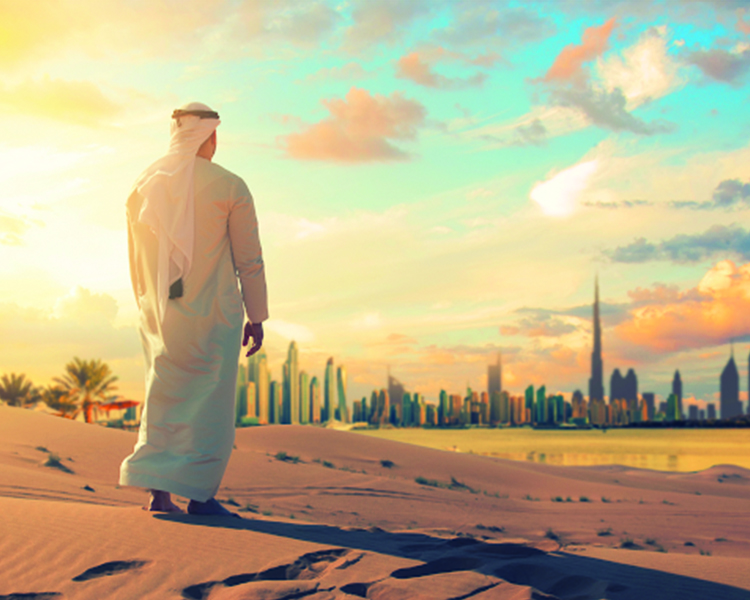 What is Mainland in the UAE?
The mainland in Dubai refers to the area outside the free zones and is regulated by the Department of Economic Development (DED). This means that the DED is responsible for issuing all three types of Mainland trade licenses: Professional/Services, Commercial, and Industrial. In Dubai mainland, the most popular business forms are Limited Liability Companies (LLC) or branches/representatives of foreign companies.
How to Make a Business Plan for Your Mainland Business Setup?
When interacting with potential investors, it is crucial to clearly explain your goals for growth and paint a clear picture of what you want to achieve. It is essential to be precise when communicating your objectives. Developing a meticulously structured business plan holds significant importance as it enables you to pay close attention to every detail, ultimately assisting you in attaining your desired objectives.A robust business plan tailored explicitly for your mainland business setup in Dubai will not only captivate the interest of investors but also establish their confidence in your venture. To enhance the quality of your strategy, here are key focal points to bear in mind:
1. Identify and Evaluate the Market
The initial step to crafting a successful business plan for your UAE mainland business involves identifying and evaluating the market. It's essential to recognize that not all markets are equally productive or suitable for every product.
Your marketing experts should thoroughly assess and determine each market's potential and growth prospects, ultimately selecting the most appropriate jurisdiction or market for your business.
Opting for the assistance of a reputable business setup service, like ours, can bring numerous benefits to your business. Our experienced professionals comprehensively understand all the factors at play within your specific industry.
2. Understanding Customer's Preferences
Customer perception and opinions can vary based on the region and environment. While you may have a general understanding, slight differences can set customers in one country apart from others. It's essential for your brand to provide products that align with the preferences and tastes of the customers. If not, they may not choose your product.
Customize your offerings and showcase their unique qualities accordingly. Understanding customer preferences is crucial for business success and should be critical in developing your business plan for a UAE-based business.
3. Cleary State Your Business Vision
I have noticed that many businesses, including other commercial organizations in the area, tend to have a generic vision statement. This can give the impression of artificiality and may not resonate with customers. It is important for me to be authentic and present a realistic picture.
Instead of delivering a visually appealing yet empty statement, I believe in being transparent and authentic to my brand's essence. I encourage my team to create a vision that genuinely reflects who we are. By being genuine, I aim to build trust with our customers and ensure our brand is perceived as honest and reliable.
4. Focus on the Brand's Unique Selling Point
As an entrepreneur, I comprehend the significance of distinguishing myself from other similar items and brands in the market. Highlighting your products' distinctive features becomes paramount to outperform your competitors.
I strongly believe in showcasing how your products or services stand out and why buyers should choose them. A competent and professional business setup service like ExpressPRO can provide valuable insights into the distinct USPs that can benefit your brand.
With their assistance, you can be confident in identifying and leveraging those unique aspects that make your product or service stand out, giving you a competitive edge. By placing a strong emphasis on these distinctive selling points, you have the opportunity to captivate potential buyers and showcase why your product is their optimal choice.
5. Financial Analysis
I understood the importance of proper documentation regarding cash flow and inflow. When I created my Dubai business plan, I meticulously recorded every expense, including those related to commercials and promotions. Having a well-prepared financial plan from the very beginning proved to be immensely helpful.
I recognized that cash formed the foundation of every business. By conducting thorough financial planning, I could make informed decisions and implement changes that positively impacted my business. Planning and noting my expenses played a vital role in developing a solid business plan, ensuring that I clearly understood my financial situation and allowed me to manage my resources effectively.
6. Studying the SWOT Analysis
Studying the SWOT (Strengths, Weaknesses, Opportunities, and Threats) analysis is essential for developing a winning strategy. By thoroughly examining these aspects, I can identify the strengths and weaknesses of my brand. This analysis allows me to gain valuable insights and make informed decisions.
If required, I am open to seeking assistance from specialists who can provide expert input. Their expertise can significantly impact the performance of my business. Once I have determined my company's statistics and performance scenario, their guidance and insights can play a significant role in shaping my strategy and helping me succeed.
7. Monitoring and Managing Inflows and Outflows
Proper monitoring and regulation of money inflows and outflows are crucial for maintaining financial stability. Calculating all financial requirements, including funds allocated for marketing and advertising, is essential. Taking necessary measures to prevent unjustified budget overruns is essential, as money serves as the lifeblood of any business.
Success can only be achieved by keeping the budget well-managed and controlled. To ensure this, selecting a competent in-house accounting staff or seeking reliable accounting services solutions from reputable organizations in the UAE is essential. By doing so, I can ensure that my financial management is in capable hands, allowing me to focus on other aspects of my business with peace of mind.
8. Analyze Your Competitors
Analyzing your competitors is essential as it offers valuable insights into practical strategies and areas of improvement. By conducting a thorough assessment of their strengths and weaknesses, you gain the ability to distinguish yourself from your competitors.
To begin, conduct thorough research on the industry and examine other businesses operating in your industry or location. Identify their competitive advantages, weaknesses, and strengths. Compare these findings with your business plan to comprehensively understand your position in the market.
Business leaders often utilize established competitor analysis models, such as Porter's Five Forces Model, SWOT Analysis, and Value Chain Analysis. While these models can help comprehend the competitive landscape, they are not mandatory. The ultimate goal is to clearly understand your competition and how your business fits into the marketplace.
By analyzing your competitors, you will also gain a better understanding of the startup ecosystem, which will aid in developing an effective business plan.
9. Develop a Comprehensive Business Plan for the UAE
After carefully going through the aforementioned processes, I prepared a comprehensive business plan for my business in Dubai, UAE. This business plan was a pivotal point that propelled my business toward prosperity.
To ensure its success, I actively engaged with the consultants at ExpressPRO, discussing any doubts or confusions I had. Their assistance in setting up my business in the UAE and guiding me through the company formation process proved invaluable for my growth and success. With their support, I was confident that I could make a quantum leap towards achieving my business goals and thriving in the vibrant business landscape of Dubai.
10. Believe in Yourself and Prioritize Quality
The UAE is known for its high per capita income, and people here strongly prefer quality products. Your business must ensure that your products meet the customer's high-quality standards. This should never be compromised at any stage. Some companies might initially provide a quality product to establish their presence in the market but may later compromise on quality once they have achieved their goals. However, this can be detrimental to your brand.
Craft a Strategic Business Plan to Unleash Your Full Potential
Crafting a thriving business plan is crucial for any ambitious entrepreneur aiming to excel in today's highly competitive market. Whether you're embarking on a new venture or striving to expand your existing business, a well-executed plan is essential for maintaining focus, making informed decisions, and successfully achieving your objectives.If you seek a reliable partner to assist with your business plan or establish your presence in Dubai, ExpressPRO is the perfect choice. Their team of specialists is dedicated to crafting a personalized plan that aligns with your unique needs and goals. With their extensive expertise and thorough understanding of Dubai's corporate landscape, they can seamlessly guide you through the setup and growth process.